The Lawrence Park Art Show
The Lawrence Park Art Show
The Lawrence Park Art Show
October 13, 14, 15 2017!
The Lawrence Park Art Show
The biggest art event of the season!
Thank you to everyone who helped put on such an incredible show. To the organizers, the volunteers, our sponsors, the staff of the church, and everyone who attended in body or spirit, we are truly grateful. Make sure you plan to come back and visit our event next year as well! Stay tuned for more details.
The Lawrence Park Art Show is one full weekend in October when our halls are filled with art of every kind from over 30 Canadian artists. From paintings to glass sculpture, landscapes to abstract beauty, there is something for every taste. On opening night we have wine and hors d'oeuvres, music, socializing, and a first look at the art. The show continues on Saturday or Sunday when you can browse for free.
All proceeds from the event go to Lawrence Park Community Church and its charity partner VIBE Arts, an award-winning charitable organization committed to providing children and youth in under-resourced communities with high quality community and school based arts education. VIBE Arts strives to mentor young emerging artists, and to provide opportunities for their artistic, personal, professional, and community development.
This year's door prize!

"Summer Afternoon" by Marlene Bulas, acrylic on canvas, 20"X16"
Upcoming Events
---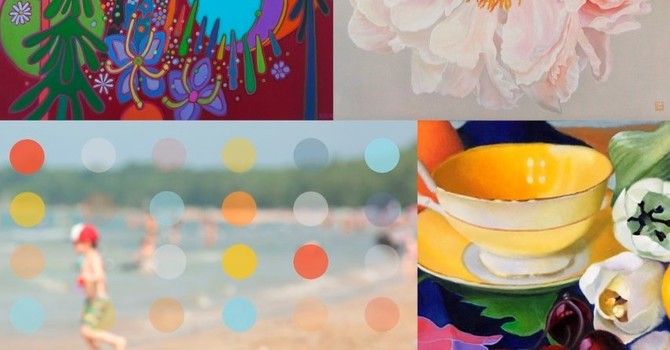 The Lawrence Park Art Show
2180 Bayview Avenue
October 12 - 14, 2018
7:00PM