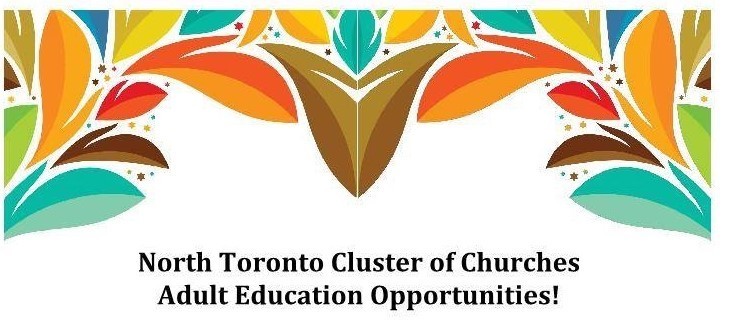 The United Churches on North Toronto have joined together to offer a whole year's worth of weeknight adult educational opportunities. Check out this flyer to see what's going on until December 2019.
September 11 - October 16 - Lawrence Park Community Church - 7pm to 8:30pm
Not Sure: A Pastor's Journey from Faith to Doubt with Dr. John Suk
October 23, 30, November 6 and 20 - Eglinton St. George United Church - 7pm to 8:30pm
The Art of Compassionate Listening in an Age of Noise with Patti Thompson and Don Parsons
November 19, 26, December 3 and 10 - Calvin Presbyterian/Deer Park United
Celebrating Abundance: Devotions for Advent by Walter Brueggemann
December 4, 11, 18 - Manor Road United Church - 9:30am to 10:30am
Searching for Bethlehemwith Rev. John Joseph Manstendrea
More information in provided on the attached file.