All In Sunday - Canada's 150th Celebrations
All In Sunday - Canada's 150th Celebrations
Sunday, May 7, 2017

Important: This event has already occurred.

10:30AM - 1:30PM
Sanctuary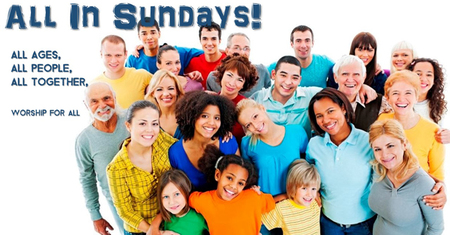 Join us for another ALL IN! All ages will be involved in this service, and it will also be the start of a 4 week series celebrating Canada's 150th birthday with tributes to Canadian Music.
Out topic will be celebrating the musical gifts and spirituality of our First Nations people. Check out this article by our Youth Leader DeeAnn Sagar and resident musician Kenny Kirkwood to find out more about what you might see and hear during the service.
After this very special service we will have a community lunch in our Community Hall. All are welcome to attend! On the menu is some great food inspired by traditional Native Canadian cooking, and catered by our good friends at Vert Catering. Hope to see you there!
Ministry 'All In' Sundays!
Return to Events
---