Sunday, January 20, 2019 Next Date
10:30 - 11:30 am
2180 Bayview Avenue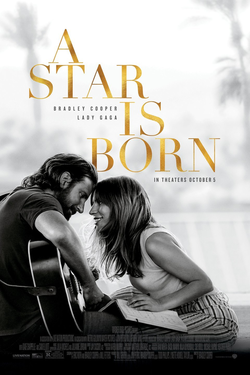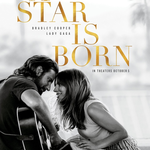 Join us in January 2019 as Dr. John Suk sermons will be on the following Oscar nominated movies.
A Star is Born - is a 2018 American musical romatic drama film produced and directed by Bradley Cooper (in his directorial debut) and written by Eric Roth, Cooper and Will Fetters. A remake of the 1937 film of the same name, it stars Cooper, Lady Gaga, Andrew Dice Clay, Dave Chappelle and Sam Elliott, and follows a hard-drinking musician (Cooper) who discovers and falls in love with a young singer (Gaga). It marks the fourth remake of the original 1937 film, after the 1954 musical, the 1976 rock musical and the 2013 Bollywood romance film. Sermon date - Sunday, February 3, 2019
Green Book - is a 2018 American comedy-drama film about a tour of the Deep South in the 1960s by African-American classical and jazz pianist Don Shirley (Mahershala Ali) and Tony Vellelonga (Viggo Mortensen, an Italian-American bouncer who served as Shirley's driver and bodyguard. Directed by Peter Farrelly, the screenplay was written by Farrelly, Brian Hayes Currie and Vallelonga's son Nick Vallelonga, based on interviews with his father and Shirley, as well as letters his father wrote to his mother. Sermon date - Sunday, January 13, 2019
The film is named after The Negro Motorist Green Book, a mid-20th century guidebook for African-American travelers, written by Victor Hugo Green to help them find motels and restaurants that would accept them.
Roma - is a 2018 drama film written and directed by Alfonso Cuarón. Cuarón also produced, co-edited and photographed the film. It stars Yalitza Aparicio, Marina de Tavira, Marco Graf, Daniela Demesa, Enoc Leaño and Daniel Valtierra. Set in the early 1970s, the film is a semi-autobiographical take on Cuarón's upbringing in Mexico City, and follows the life of a live-in housekeeper to a middle-class family. The title refers to the Colonia Roma, a neighborhood in Mexico City. This movie is now available on Netfilx. Sermon date - Sunday, January 20, 2019
You do not have to have seen the movies to enjoy the sermon.