This event has already occurred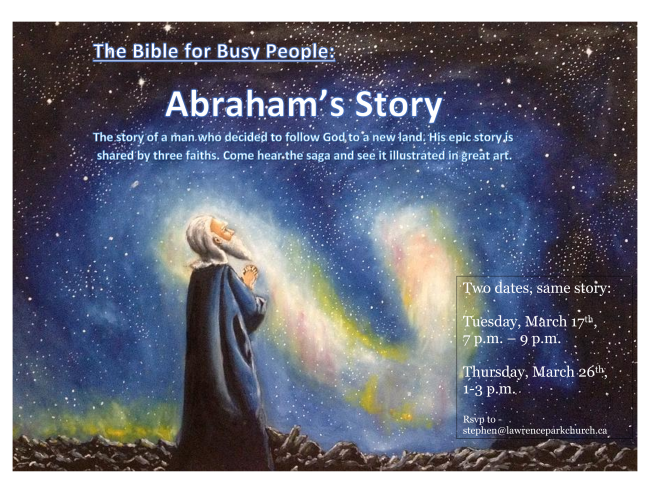 Save to your Calendar
Click here to access to access online with Zoom https://zoom.us/j/735727575


If you are having trouble with the link on your computer, you can call in at
647 374 4685 or 647 558 0588, meeting ID

735727575

#.
If you have any trouble or would like an individual Zoom invitation sent to your email, please contact Judi at

[email protected]
Rev. Stephen continues his series on The Bible for Busy People. This month we are reading Abraham's Story. The story of a man who decided to follow God to a new land. His epic story is shared by three faiths. Come hear the saga and see it illustrated in great art, with lots of time to stop and discuss. Thursday, March 26th from 1 pm to 2:30 pm. You can also RSVP at [email protected] if you plan to attend.