Heads Up - We've got lot's coming! The next few Sundays will be a bit unconventional as we try to embrace the many ways we have to be church, and the many different kinds of people in our church. But they will be fun, informative, and interesting too. Come join us!
Sunday, February 5: Our Members Speak! Our own Sue Thompson will talk about her experiences this past summer. From May 7 to June 20, 2016, she joined Harry McMurtry and Dr. Ross Sugar in a walk from New York City to Toronto to raise money for research and to increase awareness of Parkinson's disease. Harry, Sue and Ross all have Early Onset Parkinson's.
Janet Maclaren will speak about her work at L'Arche, which we will support with a second collection during the month of February. L'arche helps people—including those with developmental disabilities - reach their full potential. Check out the presentation she did during the summer here.
We're so thankful for the opportunities our congregation presents us with! Come check it out.
Sunday, February 12: It's an All In Sunday! A panel of youth group members will answer your
questions about media—social, television, movies—whatever you're wondering about. They'll try to put it in a faith context. As pastor, I'll moderate. The youth will have been preparing for this for some time, and so it will be interesting to hear what they have to say. Pankcake Lunch will sing and play during the service, as will our choir. After, everyone is invited to a catered lunch. Join us to meet old friends and make new ones.
Sunday, February 19: Family Day weekend, and so the theme will be family! But don't forget that on Saturday, February 18, David Raymond will speak at a meeting of all Toronto UCC churches, sponsored by LPCC, on the theme of Church Amalgamation. It's a timely and important issue, and everyone is invited to join us.Make sure you register here.
Sunday, Feb 26. The Rockin' Dawgs will be in concert the night before (Get Tickets!), and they will lead worship the next morning. Each song will invite just a moment's reflection by me, one of the band members, or one of our youth. After the service we'll enjoy a pancake luncheon to celebrate the beginning of lent which is coming up in just a few days.

Sunday March 1. The first Sunday in Lent. After a string of unique and different services, we'll settle into a time where services focus on the events that led up to the defining event of Christianity—Jesus' crucifixion and the lovely, mysterious things that happened after, on Easter. This Sunday is doubly special because we will be celebrating communion together, too.
Also: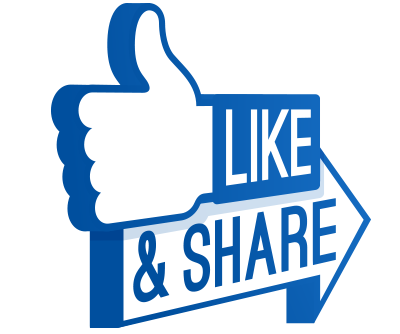 Don't just "like." Share! Some very interesting events are coming up at LPCC! The Rockin' Dawgs benefit concert. The Amalgamation Conference. All In Sundays. Luncheons. If you are on Facebook, please Share these events with your friends. Sharing gets the news out! Merely "liking" events tells whoever posted it that you like it, but doesn't get the word out. Help us out and Share!!!!
Media Today! Our youth are going to be leading a panel discussion on how media is both used by, and influences, them and the rest of us. We'll do that on Sunday, Feb. 12, in place of a regular sermon. But the youth would love to know what you are curious about. Please forward your questions for our youth panel to John Suk at johndsuk@mac.com. We would really love to hear from you ASAP!