Guess Who's Coming to Town?
Guess Who's Coming to Town?
January 8, 2018

John Suk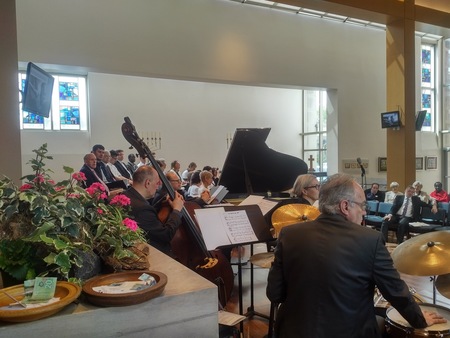 Guess who is coming to town? Or, more accurately, coming to Lawrence Park Community Church? The Brian Barlow's Quartet! April 1! Easter!
Brian Barlow's band makes regular visits to LPCC. But this year he'll be here for every church's most special Holy Day. We will celebrate with a flowering cross, too. The music will be mostly jazz, and the choir will add their voices, too. This is a service you won't want to miss - absolutely out of the ordinary. Like Easter!