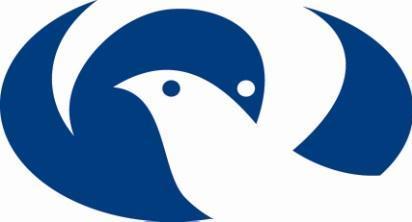 Summertime is all about the cottage, beaches, vacations, and leisure activities. But at Lawrence Park Community Church we also worship every Sunday. The ambiance of our Summer Worship services is different than the rest of the year—different, but lovely. The services are brief, meditative, and a great opportunity to meet new friends and old. Services are led by one of our ministers, or one of our favourite guest pastors. Each service also features a professional soloist. There is lots of time before and after the services for fellowship and coffee. Join us!
This summer one of the highlights will by a July 12 mid-week summer Communion Service and dessert. After a brief communion service, the rest of the evening is given over to reconnecting—or making new connections—with those who can't attend our Sunday services out on our lovely patio.
The Fall Is Just Around the Corner! This fall's church season is packed with interesting events. Mark your calendars now so that you don't miss any of the activities that you want to participate in!
The full LPCC choir is back on September 10, with their mix of classical church music and contemporary standards. If you ask any members of LPCC, they'll tell you we have the best choir and soloists in the city!
On September 17, the new season gets off to its official start with our annual Welcome BBQ. The food is great, and the day offers a great opportunity to hear more about the coming season.
We're nearing the end of our Strategic Initiatives process too. One of the last opportunities to reflect on our plans takes place over two Sundays. On September 24, we'll have a service at the church, but we'll also be giving our members the option to attend another church in the city to help us reflect on our own plans. The church will provide members and friends with several churches in the city, and around North America, that are doing very interesting worship activities. We'll also provide a list of questions you can ask yourself about your experience as a guest in these churches. Then, on October 1, we'll spend the sermon time during the service reflecting on what we learned. That input will help us polish our final proposal for our own plans to launch a new Sunday evening service in 2019.
The annual Lawrence Park Art Show runs from October 13-15. It kicks off with a gala opening on Friday night at 7:00. Tickets will be 35 dollars at the door. Wine, cheese, and hors d'oeuvres will be available. Guests will get an early opportunity to buy art from over thirty Canadian artists, too. There is a door prize for a beautiful work of art, as well as other prizes. The Art Show will be open on Saturday from 12pm to 4pm, and on Sunday from 12pm to 3pm. Tickets will be available soon. For more information, click here.
As a congregation we are also deeply interested in our First Nations neighbours. On Saturday, October 28, we'll take a busload of members to visit the Six Nations reserve in Brantford. We'll get a tour, meet with First Nations leaders, and learn a lot. Then on Sunday October 29 Rev. Norm Casey, an Anglican priest and member of the Micmac nation will preach for us about what it means to be Christians of many nations in one country.
By now, Christmas will be just around the corner. Our annual Christmas market will be on Sunday, November 26, right after worship. The Community Hall will be filled with local artisans and vendors, each of whom will be offering a great selection of Christmas gifts. Lunch is available, a few raffles will be on offer, and you will go home with all sorts of great stocking stuffers!
Our annual Children's Christmas Pageant is scheduled for December 10. If you would like your child to have a role acting out the Christmas story, be sure to get the details by contacting Sharon MacDonald, our Sunday School leader at [email protected] We welcome children from the neighbourhood!
Christmas Eve falls on a Sunday this year. LPCC will host a festive Family Service in the morning at 10:30. And that evening, at 11:00 pm, we'll hold a Candlelight Communion service. Even if you don't go to church on any other Sunday, join us for a reminder about the real meaning of Christmas!
Our youth usually meet during the service for fellowship and Sunday School. This year they will be studying what it means to be an engaged Christian. Several times each season they join the adult congregation for our All In Sundays. On these Sundays they help organize worship by choosing service themes and participating in the sermon, They also serve in many volunteer roles. Usually, after the service, the entire congregation then meets in the Community Hall for lunch. This fall, our All In services are scheduled for October 1 when we discuss the future of this congregation, Oct 29 with Rev. Norm Casey, and on November 12, when they have chosen "Extremism in Religion," as the topic that we will explore under their leadership.