We Need Your Help!
We Need Your Help!
July 3, 2018

John Suk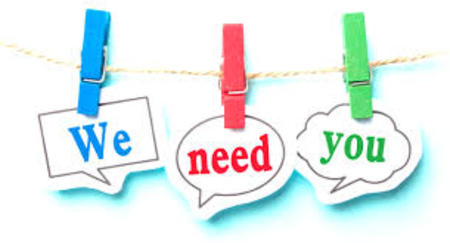 As part of our preparation both to enhance the morning service, and to launch a new worship experience in the evening, the planning teams need volunteer expertise in a number of areas. As a volunteer, you would be serving on an ad hoc committee that helps us understand and master some of the mini-projects along the way.
All the ad hoc committees will be run by people already working on the strategic initiatives. But
we also need focused help for these committees. Can you help? Contact Judi Pressman at

[email protected]

. Here are our needs right now:
We will be video-taping all of our worship services, and then editing the videos for Youtube and webpage distribution. We'll also be taping a range of announcements, old events and sermons for our distribution channel. Does video intrigue you? Know something about it? Want to learn?

Music in the new service is going to be an important element. We don't know what it looks like (or sounds like) at this point. We think it will be contemporary. It won't be restricted to "sacred" music. We need a few people to think this through with us. What will it cost? Volunteers? Paid Musicians? Taped? A mix? Time frame during the event? Will music be a key draw or will it be something else?

We have a budget for the strategic initiative, but it is only writ in large. We need two or three people to help us figure out how to do what we want to do economically, but without skimping on doing it right, either. Building budgets from scratch can be fun, I'm told. And doing it right is going to be very important.

We must make marketing and branding decisions that relate to both services. We have some great expertise on the Second Service committee already. But perhaps this is something that intrigues you?
Consider the list. Or, perhaps you know someone who doesn't come to church that often (or not at all) but is interested in what we're doing. If so, pass this list on. Again, contact Judi at

[email protected]