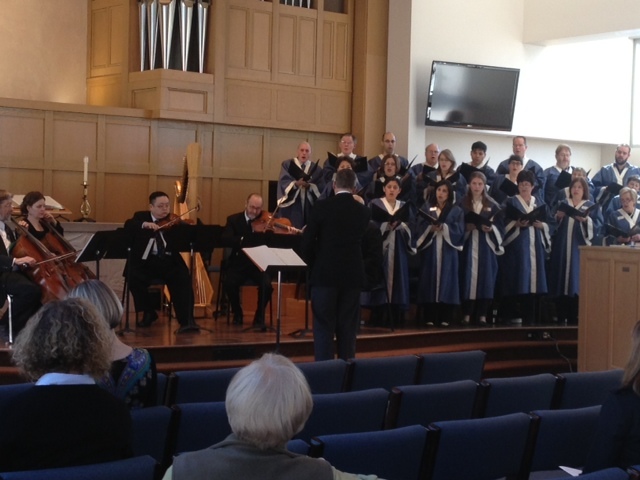 Why a Requiem for Good Friday? Good Friday is a day of solemn reflection and prayer as Christians meditate on the love of God as revealed in the suffering and death of Jesus. Gabriel Fauré's "Requiem" is particularly appropriate for this meditation as it is a sensitive intercession for the dead and, in the context of Good Friday, serves as our prayer for Christ and all with whom he suffers.
In classic liturgical usage a requiem is a funeral mass. Unlike the Requiems of Berlioz, Mozart and Verdi with their dramatic depiction of the Dies Irae (Day of Wrath), Fauré chose to set only those passages that serve as prayer and consolation. There is a brief portion of the Dies Irae text in the 'Libera Me' movement. Baritone Alastair Smyth is featured here (Lord, I pray, deliver me) and in the 'Offertory' (Hear our prayer). The 'Pie Jesu' is a beautiful, angelic soprano solo sung by Kimberley Briggs.
Fauré's 'Requiem' was first performed at a funeral service at the Madeleine church in Paris in early
1888. There were several versions with the third one, published for full orchestra, performed at the Trocadéro Palace during the Paris World Exhibition in 1900. The version being performed at Lawrence Park on Good Friday will be accompanied by two violas, two cellos, bass and solo violin (featured in the 'Sanctus') along with harp and organ. The final movement 'In Paradisum' exudes peace and tranquility (God's holy angels lead you to paradise).
Plan to join us if you are in Toronto on Friday, April 14 at 10:30 am.
Mark Toews
Director of Music