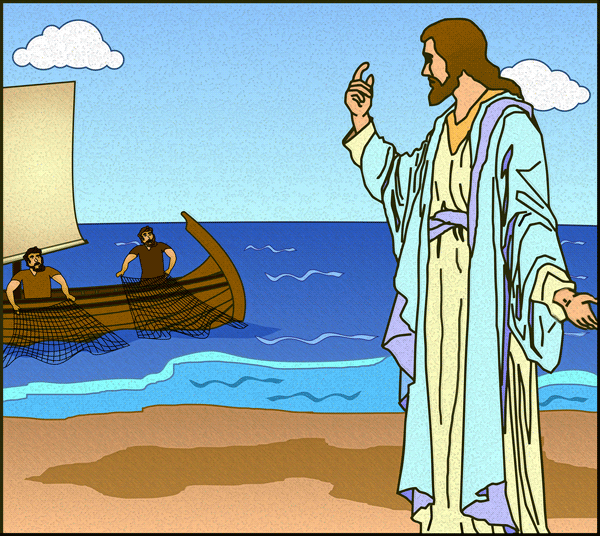 Yes, Virginia, there is a Jesus. Come to LPCC to Find Out More!
In September of 1897, 120 years ago, a little girl wrote The New York Sun, and asked if there was a Santa Claus. The paper answered with the most famous Op Ed ever written. "Yes, Virginia, there is a Santa Claus!" And the Op Ed concludes, "No Santa Clause! Thank God! He lives and he lives forever." Well, I used to believe in Santa Claus too—most of us did, and some of us, perhaps still do. I have no argument with those who chose to believe in Santa Claus, either.
A more pertinent question though, especially these days, is this. "Is there a Jesus?" We live in a time where many more people than ever before don't believe in Jesus, and in an era where even among those of us who do, we don't do much about it. If modern research is to be believed, most people out there still profess a Christian faith of some sort. It is just that most people don't do much about it, including going to church.
At Lawrence Park Community Church, we believe in Jesus, and for the month of December, we are going to do our best to flesh that out a bit. We're not necessarily orthodox when it comes to our Jesus beliefs. We don't insist on the historical accuracy of the Christmas Story, for example. We don't even make great claims about Jesus' divinity or resurrection or coming again.
But we admire Jesus. We believe the stories told about him are relevant today. And we especially love the Advent Season for its opportunities to sing favorite carols, hear those stories retold, celebrate them with some cider or an evening communion, and even do a bit of shopping in the church.
Join us for our Advent celebrations of Jesus' birth! Consider the following events.
November 26: After our 10:30 worship service, we will host a Christmas market. This is the place to buy hand-made, very unique gifts, grab a bite to eat, buy a ticket for a draw, and maybe even enjoy some cider!
December 3: Our first Advent service, celebrated with communion for all (check it out, it is pretty interesting!), and our first taste of Advent and Christmas carols.
December 10: No Christmas is complete without a pageant for Virginia to act in! Join us for a traditional retelling of the Christmas story with the help of our children and youth.
December 17: Today we'll focus on the story of Jesus' birth, and the Christmas carols that go with it. We call it a Service of Lessons and Carols. It's traditional, but stirring.
December 24: Christmas Eve is on a Sunday this year. We'll hold our regular Sunday service in the morning. Then at 6:30, we'll do a family service that focusses on telling the story in a way that will help the children to hear it and enjoy it. Finally, at 11 pm, we'll have a candlelight service with Communion to focus on the the faith, hope and love that we want to define us, as followers of the Christ child. Yes, Virginia. There is a Jesus. And Lawrence Park Community Church is the perfect place to find out more about him!