This event has already occurred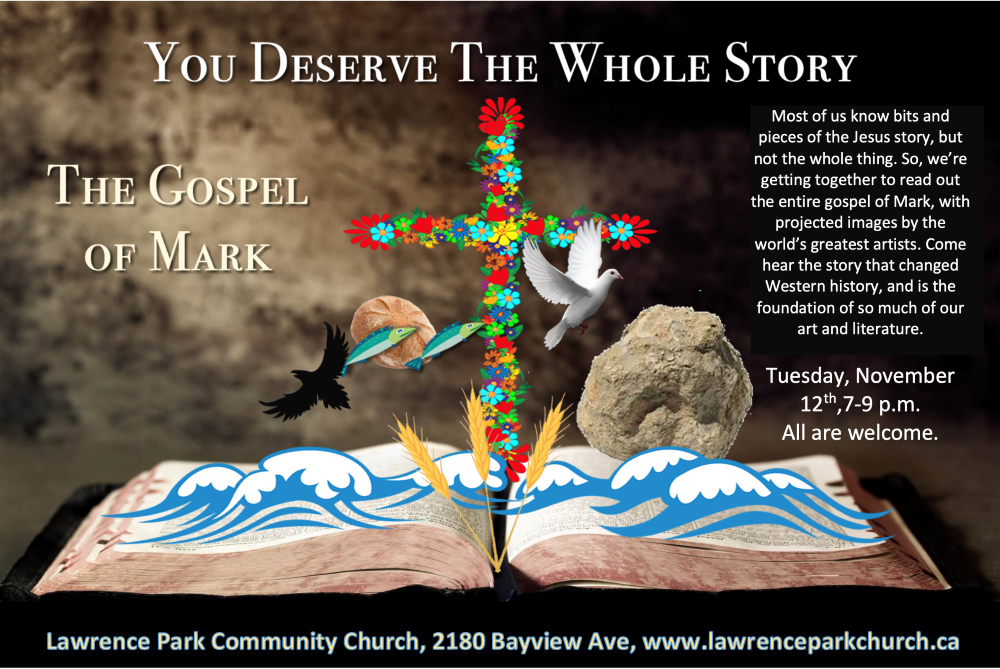 Save to your Calendar
If you're interested in learning a bit more about the foundations of Christianity, we have an event coming up that might interest you. On Tuesday, November 12th, Rev. Stephen will be hosting a special read-through of the entire Gospel of Mark. It is the shortest and most action-packed account of Jesus' life in the New Testament. The format is simple: we will take turns reading a page each of the gospel, while images of the story are projected, as painted by the West's greatest artists. So, we will see and hear the story that changed Western history. At the end of the evening you'll be able to say you actually know the whole story of Jesus' life.
Everyone is invited, people of all faiths and no faith. The story of Jesus' life has shaped Western history, politics and art for 2000 years. If you need a refresher on what that story is, this is a great way to find out. It is also very useful for university students who keep bumping into references to Jesus in literature, but are a bit fuzzy on what it all means.
7-9 p.m., Lawrence Park Community Church, in the Community Hall.